Law agencies say they aren't enforcing stay-at-home order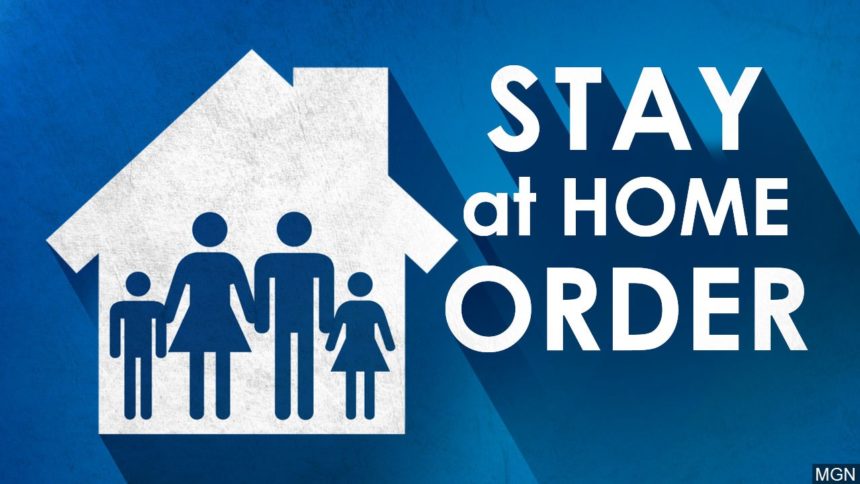 CHUBBUCK, Idaho (KIFI/KIDK) - On the guidance of Southeastern Idaho Public Health (SIPH), complaints about businesses or groups not complying with the order will first be sent to SIPH. SIPH's experts will contact the business or group to educate them on the order and the importance of following the order and to answer any questions they may have.
Both SIPH and the City of Pocatello are expecting Pocatellans to comply voluntarily with the order.
If non-compliance continues, SIPH will work with officers from the Pocatello Police Department to address the situation. Under Governor Little's order, those who refuse to comply with order can be charged with a misdemeanor.
The Pocatello Police Department is not stopping people without cause on their travels or while they are out. The department has not setup checkpoints and is not asking for essential employee documentation from citizens. Law enforcement is not preventing citizens from entering or leaving the city for essential travel.
Chubbuck Police Chief Bill Guiberson says he has no intention of carrying out enforcement of Governor Brad Little's "stay-at-home" order.
In a statement issued Wednesday, Guiberson said he believes Chubbuck residents have been doing their part.
"Our officers are not going to be doing neighborhood checks, asking why people are out and where they are going," said Guiberson. "You will also not be asked to demonstrate that your activities are essential, and we understand that many of you in our community perform essential functions on a daily basis. The goal here is to raise awareness and to stay home if you don't need to be out.
"The Chubbuck Police Department will not issue citations, or make arrests pertaining to this order, we view or role as one of education, and educating people on how to keep their family's safe and more importantly to keep the community safe, especially the vulnerable and elderly."
Oher law enforcement agencies are echoing that concern. The Madison County Sheriff's Office said the Governor has not asked local law agencies to enforce the order and are asking the public not to call dispatch with questions about COVID-19 or the stay-at-home order.
"I want to assure people that the Bingham County Sheriff's Office is not going to be stopping people for driving down the road. If you need to drive to the store or doctor's office that is just fine. If you want to take a walk that is fine also. We are going to make sure that people are not gathering in large groups," said Bingham County Sheriff Craig T. Rowland. "Please do not call dispatch and ask them if you can do something."
Idaho Falls Police also issued a statement urging people to use the 911 line only for emergency calls. "We need to keep those lines open for Police, EMS and Fire emergencies, and our dispatchers do not have any additional information regarding your individual work situations."