How gas prices have changed in Idaho in the last week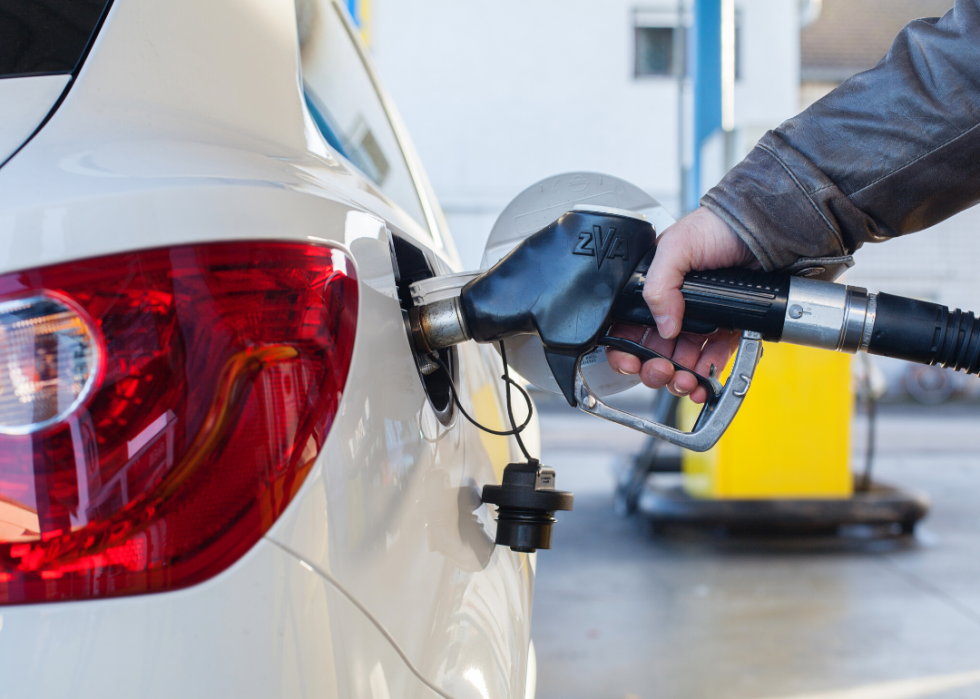 Canva
How gas prices have changed in Idaho in the last week
Gas prices nationwide are near record highs as Americans gear up for the Labor Day weekend. Extreme weather and cuts to oil production from the Organization of the Petroleum Exporting Countries are both factors pushing prices up.
U.S. oil inventories also remain lower than the pre-pandemic average. Analysts have warned that higher gasoline prices could stoke inflation once again and force consumers to cut back on spending to the detriment of the economy and stock market.
In Northeastern states, AAA said its own survey has revealed that drivers plan to cut back this year in light of higher prices for gas.
"The concession that's being made is the distance that's being traveled," AAA's Robert Sinclair Jr. told Yahoo News this week.
Stacker compiled statistics on gas prices in Idaho. Gas prices are as of September 01.
Idaho by the numbers
– Gas current price: $4.16
– Week change: +$0.04 (+0.9%)
– Year change: -$0.40 (-8.7%)
– Historical expensive gas price: $5.25 (7/1/22)
– Diesel current price: $4.79
– Week change: +$0.15 (+3.3%)
– Year change: -$0.31 (-6.0%)
– Historical expensive diesel price: $5.89 (6/26/22)
Metros with most expensive gas in Idaho
#1. Franklin: $4.32
#2. Boise City: $4.22
#3. Pocatello: $4.20
#4. Coeur D'Alene: $4.10
#5. Idaho Falls: $4.10
#6. Twin Falls: $4.05
#7. Lewiston: $4.03
States with the most expensive gas
#1. California: $5.30
#2. Washington: $5.10
#3. Hawaii: $4.80
States with the least expensive gas
#1. Mississippi: $3.30
#2. Louisiana: $3.37
#3. Arkansas: $3.40
---