Bonneville rallies past Skyline to earn state tournament berth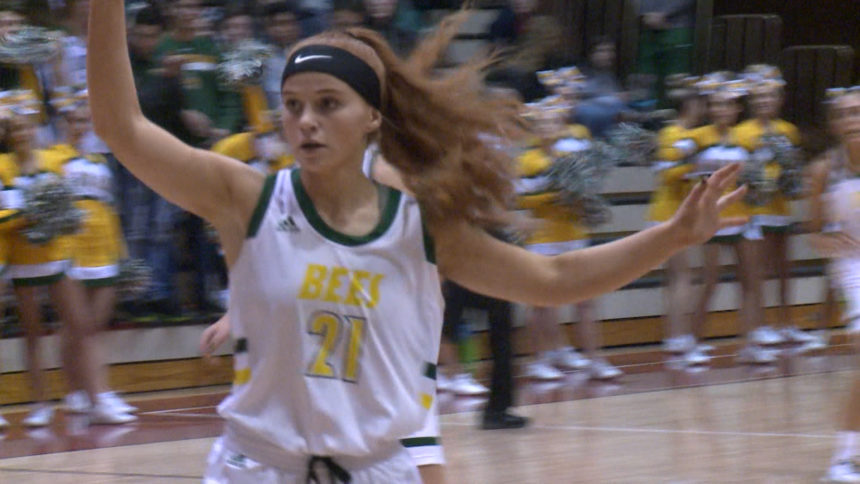 AMMON, Idaho (KIFI/KIDK) - Bonneville earns a bit of redemption Monday night when the Bees defeated Skyline 69-55 at Hillcrest High School. The win clinched a spot in the Girls 4A state tournament. Last season, Bonneville failed to make it to state following an undefeated season. After running the table again this year, the Bees made sure it didn't go to waste.
Sydnee Hunt lead the Bees with 21 points. Sadie Lott added 13 points. Makayla Sorensen pitched in 12 points.
Skyline's attack was lead by Mattie Olsen's 28 points. Macy Olsen had nine points and Taryn Chapman provided five points. Skyline came out strong. The Grizzlies lead by eight after the first quarter.
Bonneville will move on to the district championship game on Thursday. Skyline plays Blackfoot on Tuesday. The winner earns a state tournament berth and a spot against the Bees on Thursday.