Rigby downs Thunder Ridge to win 5A district title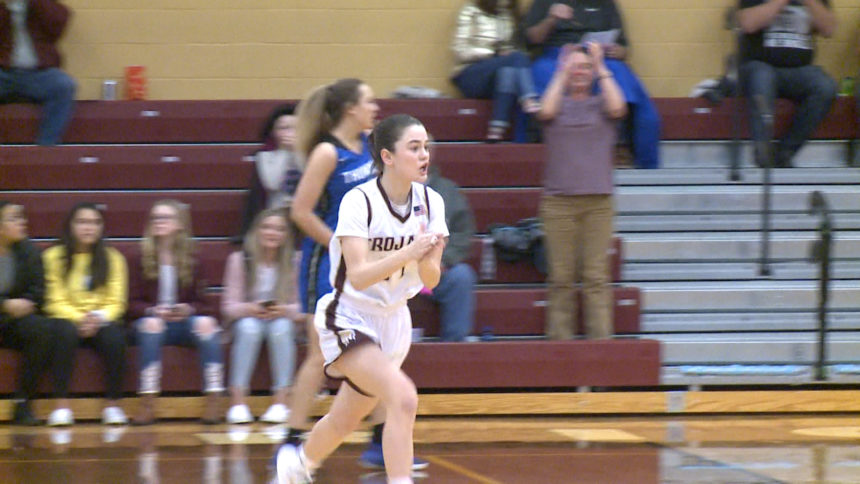 RIGBY, Idaho (KIFI/KIDK) - Rigby girls basketball is heading back the state tournament. The Trojans beat Thunder Ridge 68-56 Tuesday night to win the 5A District 5/6 tournament. Rigby wins its second straight district championship.
Brooke Donnelly lead the Trojans with 10 points. Tylie Jones contributed a solid 16 points. Ruby Murdock added 14 points.
Thunder Ridge was lead by Paige Clark's 18 points. Lauren Davenport pitched in 15 points. Kennady Stenquist provided 13 points.
Rigby will open up its state tournament February 20 at the Ford Idaho Center in Nampa. The Trojans will face the fourth place team from district 3. Thunder Ridge will play the fifth place team in district 3 in a state play-in game Saturday at American Falls high school.