Sugar-Salem scales Teton to win 3A District 6 title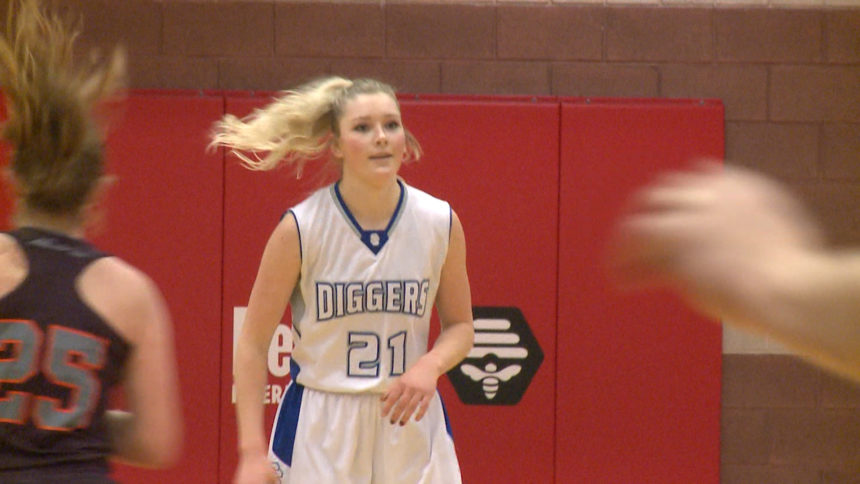 REXBURG, Idaho (KIFI/KIDK) - Sugar-Salem defeated Teton 52-28 to win the Girls Mountain River Conference championship Monday night. The Diggers will move to the 3A state tournament looking for a three-peat.
Sugar-Salem was lead by Mardee Fillmore with 14 points. Eight of those points came in the first quarter. The Diggers dominated the opening frame allowing Teton just two points and zero field goals. Harley Harris added 13 points for Sugar-Salem. Macey Fillmore contributed nine points.
Waklee Kunz lead Teton's attack with 7 points. Cambrie Street scored five points. Teton got four points each from Kinley Brown and Annalea Brown.
Sugar-Salem will play the champion from District 1 in its state tournament opener on February 20. Teton will play Marsh Valley in a regional play-in game Thursday night at Shelley High School.