Bonneville pulls away to beat Shelley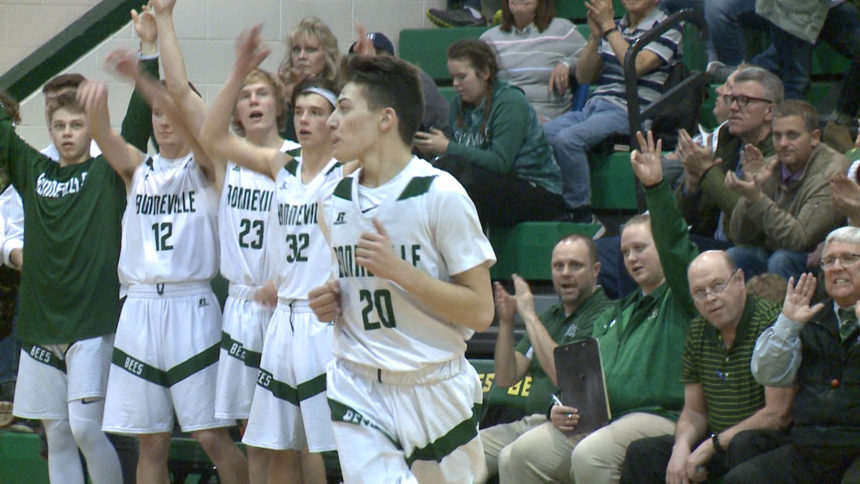 IDAHO FALLS, Idaho (KIFI/KIDK) - Bonneville defeated Shelley 59-51 in boys basketball on Wednesday. It is just the Bees second win in their last eight games. The other victory also came against Shelley. The Russets finish the regulars season winless in league play.
Bonneville was lead by Carson Johnson with 23 points. He scored 11 of the Bees 13 points in the fourth quarter to help seal the win. Cy Gummow provided 13 points. Jorden Perez pitched in 12 points.
Braxton Miskin lead Shelley's offense with 21 points. Treyce Jensen had 12 points. The Russets got seven points from Trevor Austin.
Bonneville (7-13, 5-5) concludes the regular season at District 93 rival Thunder Ridge on Friday. Shelley (1-17, 0-10) will be in action Tuesday in the opening round of the 4A District 6 tournament.