Idaho Falls finishes season sweep over Skyline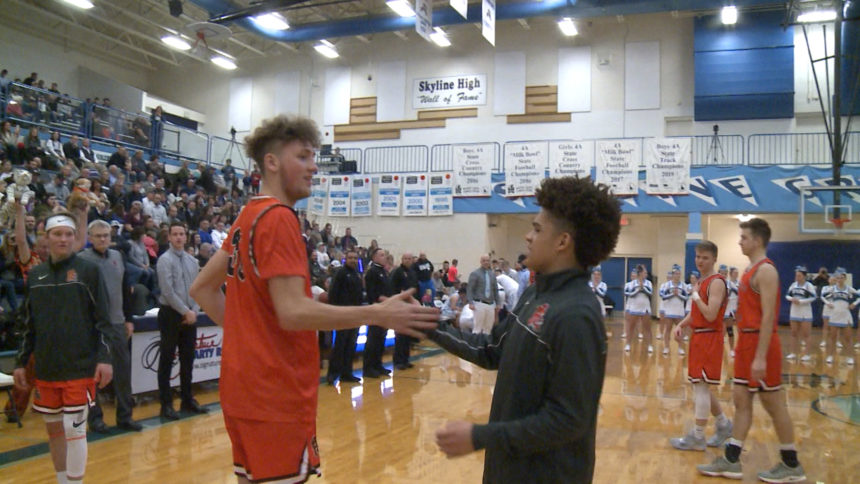 IDAHO FALLS, Idaho (KIFI/KIDK) - Idaho Falls beat rival Skyline 72-63 in boys basketball Wednesday. With the win, Idaho Falls sweeps the rivalry for the regular season. The Tigers also remain a perfect 9-0 in the conference standings.
Idaho Falls was lead by Keynion Clark with 23 points. Dylan Seeley had 13 points for the Tigers. Spencer Moore added 12 points.
Only four Grizzlies scored in the game lead by Cade Marlow's 28 points. Raleigh Shippen put up 21 points. Cruz Taylor pitched in 12 points.
Idaho Falls (15-4, 9-0) finishes up the regular season at home Friday against Blackfoot. Skyline (5-16, 3-7) has concluded its schedule. Next for the Grizzlies is the district tournament beginning on Tuesday.