Patchy fog and staying cold for Tuesday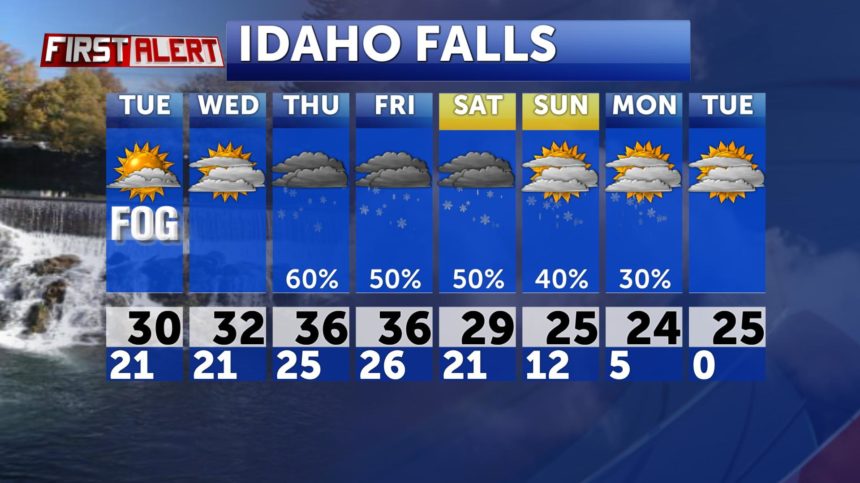 Patchy overnight and early morning fog, with clearing skies in the afternoon for Tuesday. A brief shot of show passes through on Wednesday, with a higher threat for accumulating snow on Thursday.
Tuesday: Patchy fog for the morning. Partly to mostly cloudy skies in the afternoon. Highs into the upper 20's and lower 30's.
Wednesday: Cloudy, with a highs into the lower 30's. A slight chance of snow.
Thursday: A chance of snow and rain with highs into upper 30's and lower 40's. New snow accumulation of less than one inch possible.