Windy & Cold with a few showers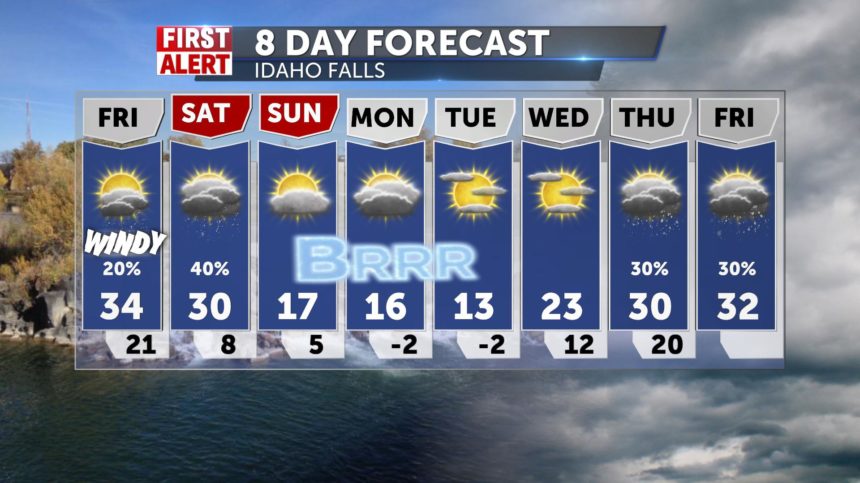 Scattered snow and rain showers for Thursday night and Friday morning. We'll look for a little clearing in the Plain with partly cloudy skies. We'll see a risk for more showers on Saturday.
Friday: A slight chance of snow and rain. Mostly cloudy, with a high into the mid 30's. Southwest wind 15 to 20 mph, with gusts as high as 30 mph. For Friday evening we'll see a 40% chance of snow. Lows into the upper teens.
Saturday: A chance of snow, partly to mostly cloudy, a high near 30°. Southwest wind 5 to 10 mph. New snow accumulation of less than a half inch possible.
Sunday: Mostly cloudy, with a high into the lower 20's.
WINTER WEATHER ADVISORY REMAINS IN EFFECT UNTIL 8 AM MST
FRIDAY…
WHAT…Snow expected. Additional snow accumulations up to 2 inches
at valley floors and 4 to 10 inches above 5500 feet. Pockets of
blowing snow are possible through Friday morning, especially at
higher elevations.
WHERE…Franklin region including the Idaho portion of the
Cache Valley, and the Bear Lake Valley.
WHEN…Until 8 AM MST Friday.
IMPACTS…Plan on slippery road conditions. The hazardous
conditions could impact the morning or evening commute.