Areas of fog, slight risk of snow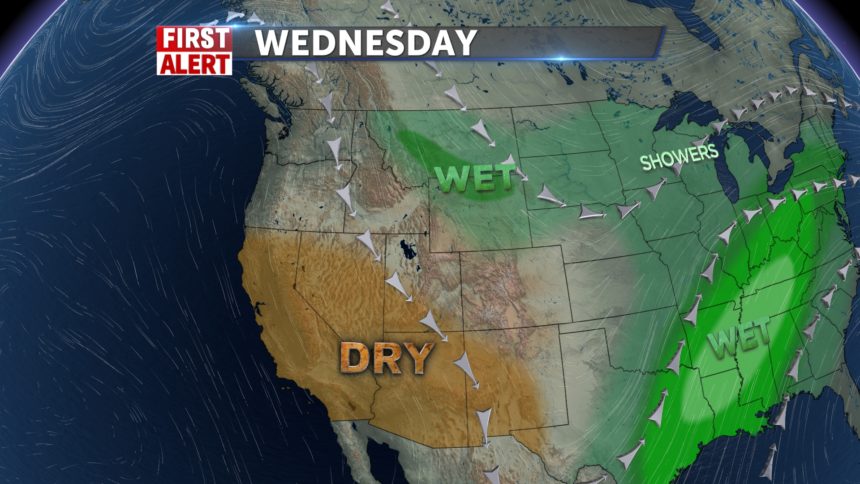 We'll see a slight chance of snow for Tuesday night and Wednesday as moisture wraps in from the Northwest around our ridge of high pressure.
Overnight and Wednesday morning, a slight chance of snow from low clouds and fog. Low's around 5° to 10°.
Wednesday, areas of fog, partly cloudy, Slight chance of snow with highs into the upper 20's and lower 30's.
Thursday, A slight chance of snow with areas of freezing fog. Mostly cloudy, with a high near 30°.
Friday, Scattered snow showers with highs into the lower 30's.