Police: School e-mail threats originated from outside the country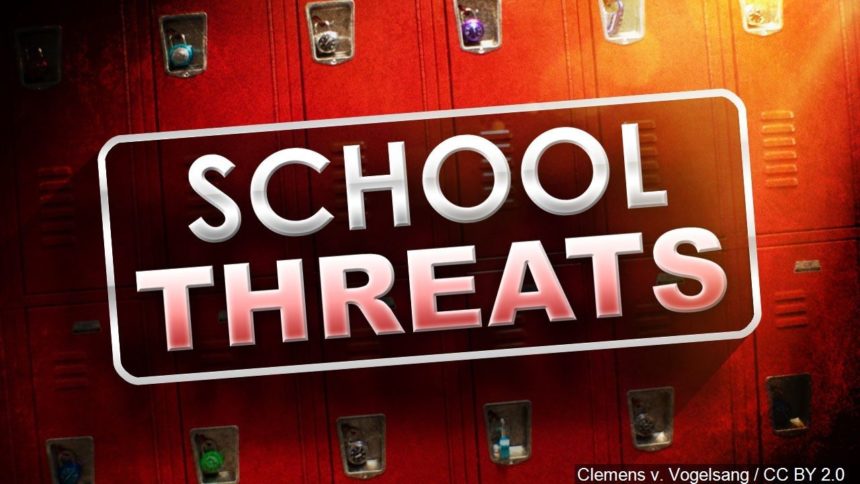 IDAHO FALLS, Idaho (KIFI/KIDK) - UPDATE 4:50 p.m. Idaho Falls Police report two schools in our area received identical threats via email Tuesday.
The email was sent to administrators at Eagle Rock Middle School and Alturas Academy and threatened violence unless the sender received payment in the form of bitcoin.
A similar email was sent to American Heritage Charter School in Bonneville County.
Because of the nature of the email and that other schools in the area received similar emails, police believed it was likely a scam.
Out of an abundance of caution, the Idaho Falls Police Department worked with school administrators to increase security measures and police presence at Eagle Rock, Alturas Academy and other Idaho Falls schools.
The Bonneville County Sherriff's Office took similar measures at District 93 Schools.
The Idaho Falls Police Department simultaneously launched an investigation into the matter and found that the email and email address originated from outside the country. While investigating, IFPD learned that several schools in another area of the state also received a similar email. Both of these points further support that this is a scam and not a legitimate threat.
IFPD lifted the lockout at Eagle Rock Middle school at about 2 p.m. There are no plans for a lockout Wednesday, but IFPD will continue working closely with D91 and other school officials to follow up on any other concerns.
"One of the most important things that our department can do, is to protect the children of our community," writes IFPD PIO Jessica Clements. "While scam calls and emails are incredibly common in today's society, it is incredibly disheartening that someone would stoop so low as to use a threat against our schools and children for financial gain. We take all threats very seriously and this matter is continuing to be investigated with assistance from the Federal Bureau of Investigation."
---
ORIGINAL: Three local schools are taking extra precautions after receiving an e-mail threat Tuesday morning.
Idaho Falls Police say Eagle Rock, Alturas, and American Heritage Charter School received an e-mail threatening violence if they did not pay a certain amount of money in bit-coin.
Police Department spokesperson Jessica Clements says authorities believe the threat is likely a scam but are treating it very seriously.
At Eagle Rock, administrators have ordered a lock-down, meaning no one is allowed in or out, but activity inside the school is going on as usual.
Alturas is in "shelter in place" meaning doors are locked, classrooms have shut and locked their doors, but students proceed as usual in the classroom.
Police are increasing their presence in and around the schools as investigation continues.